Statewide Comprehensive Outdoor Recreation Plan | New Mexico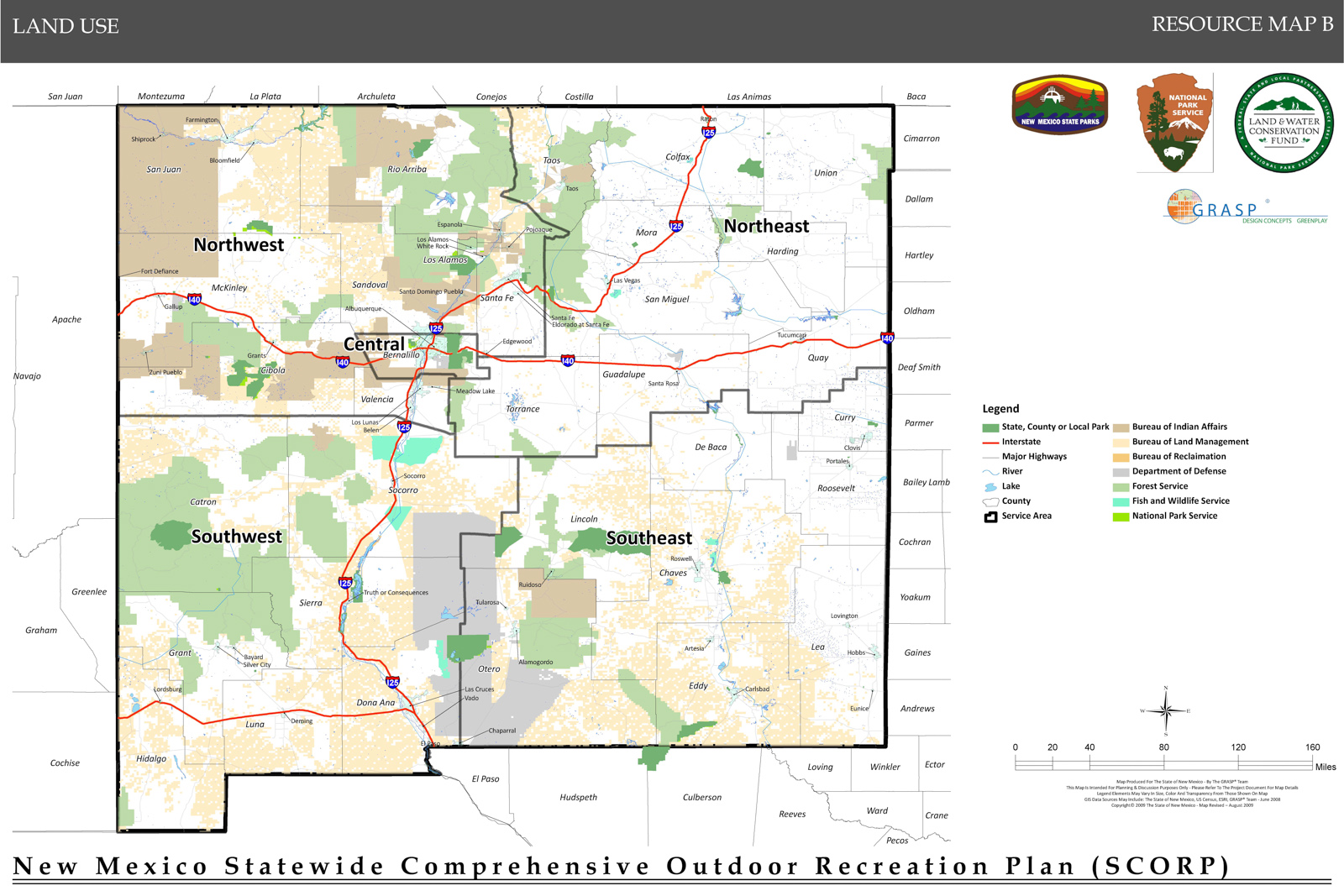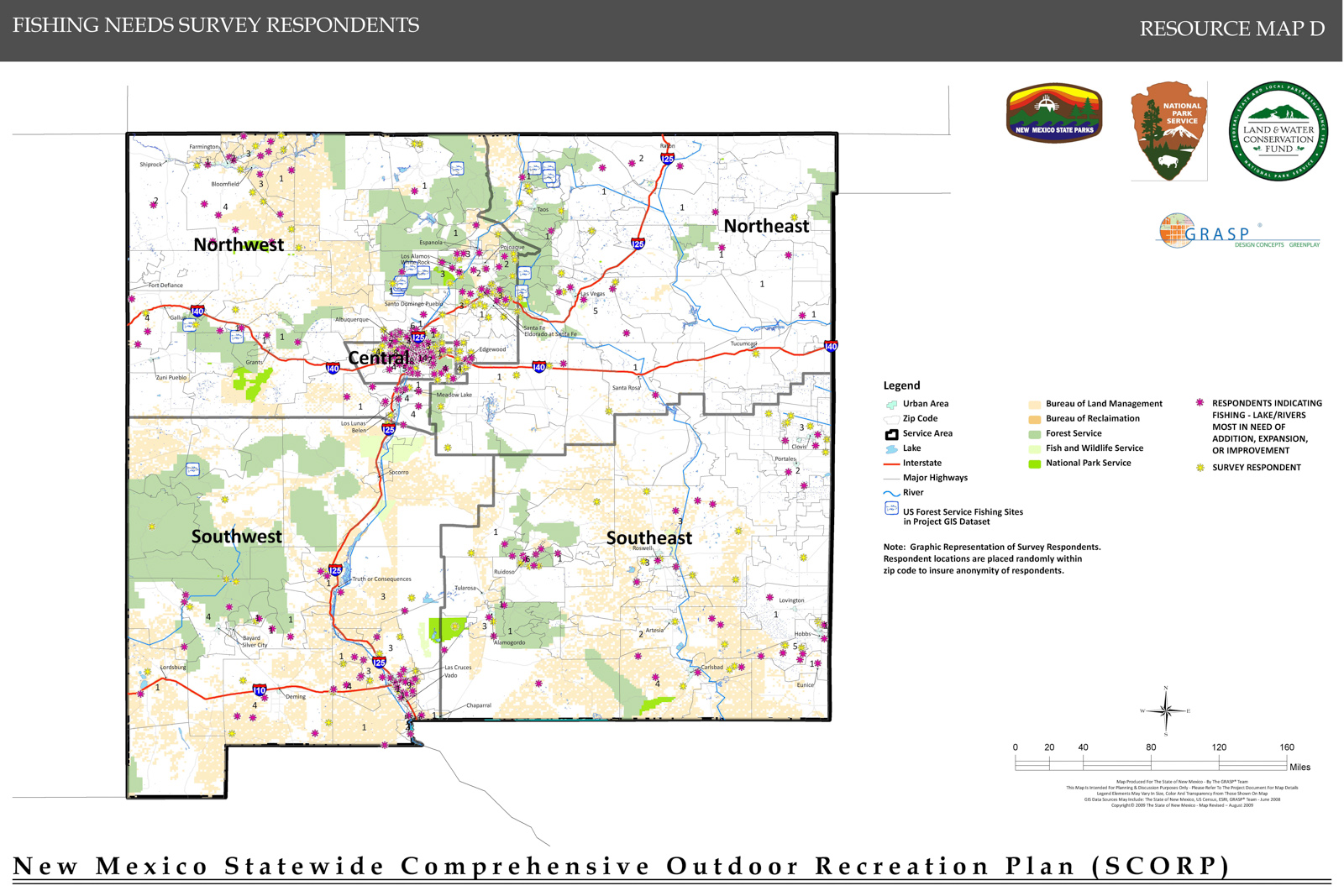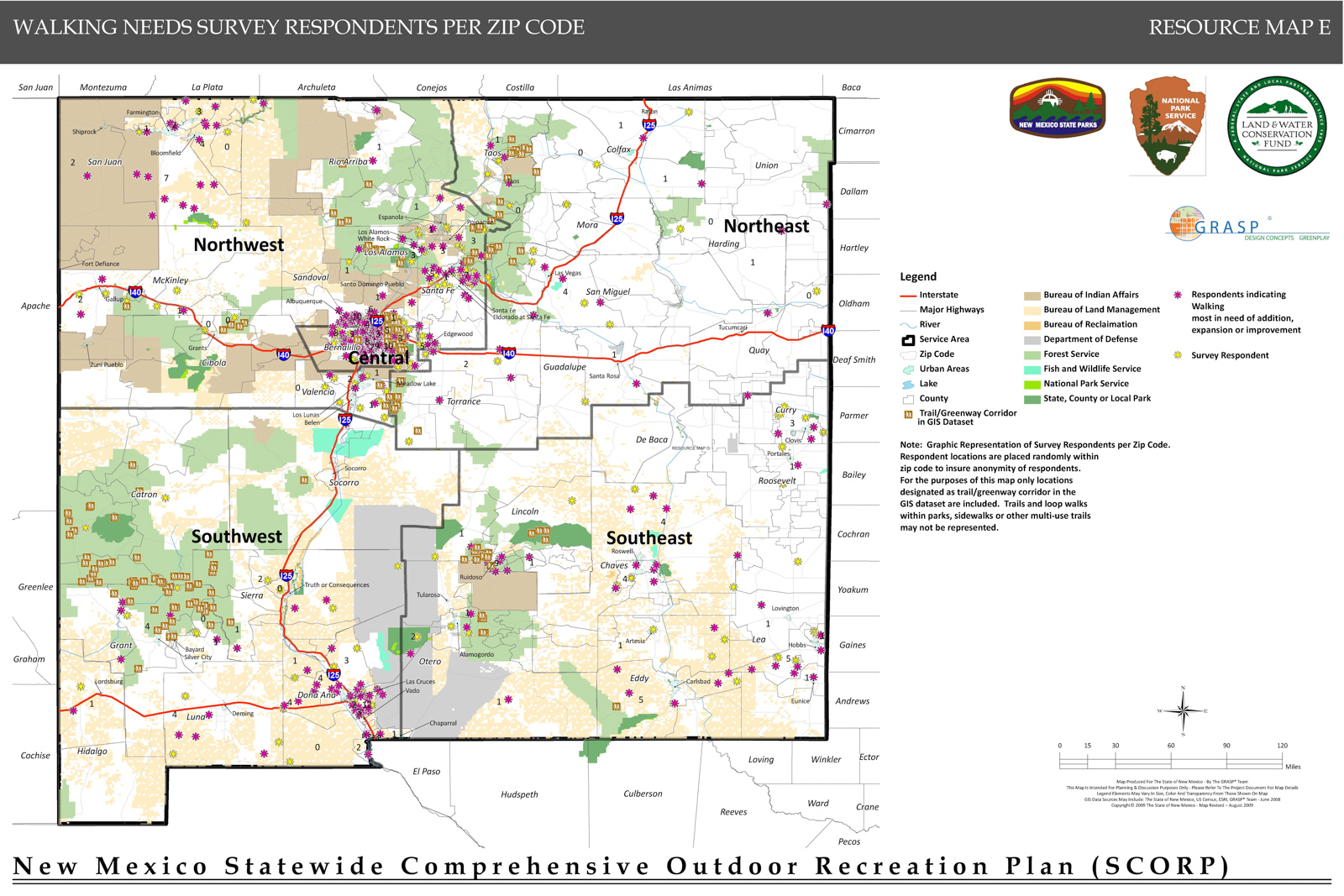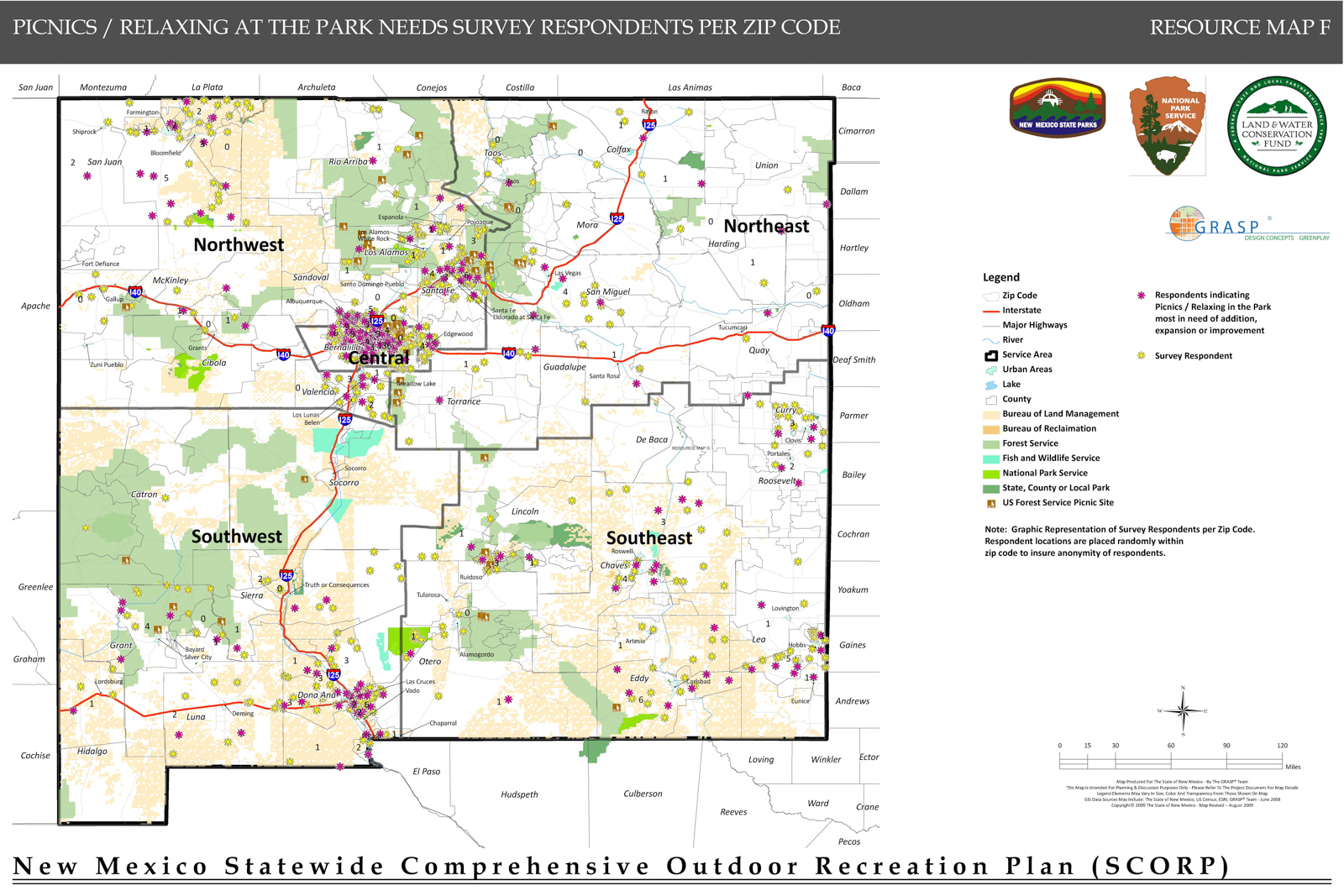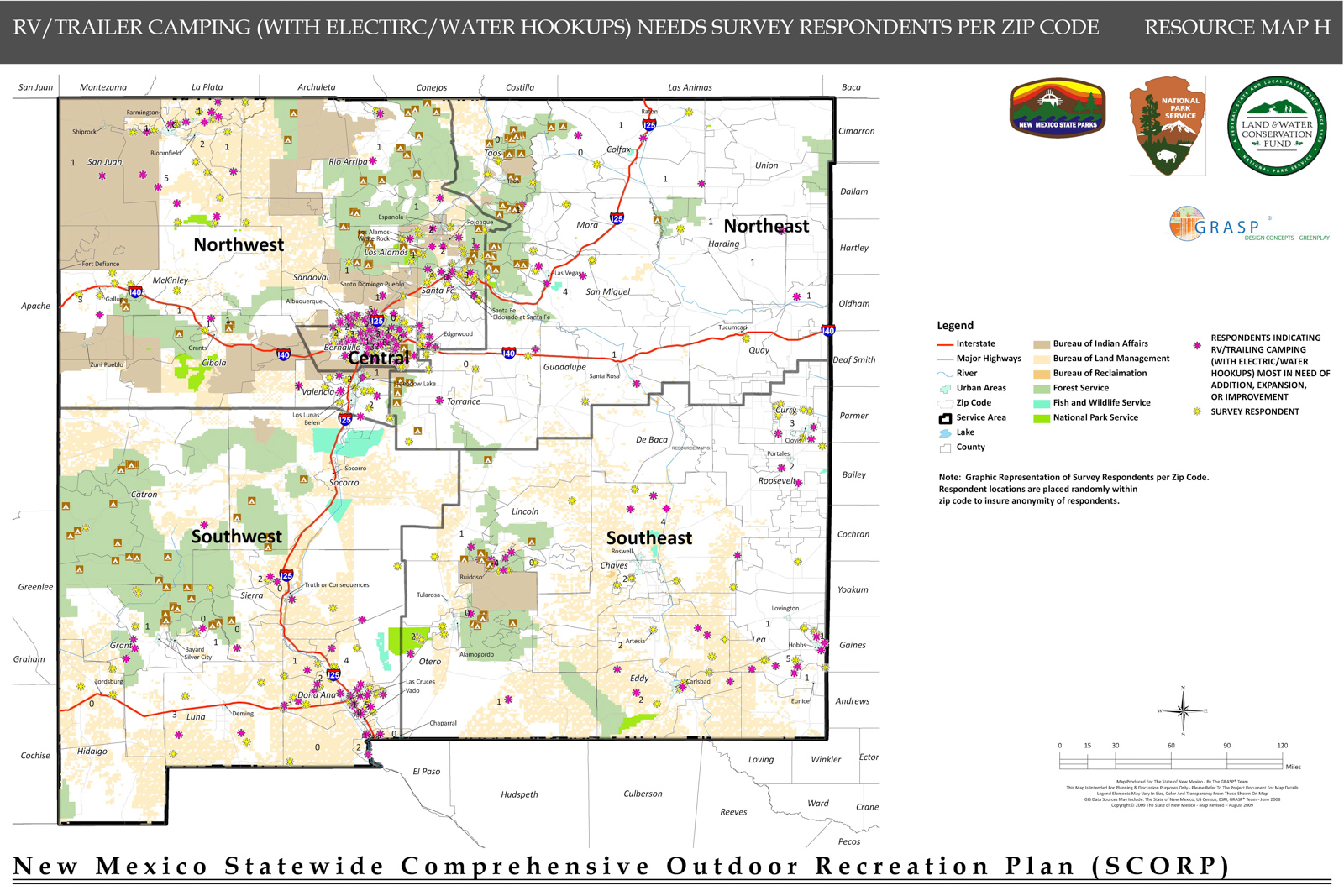 For this project, the team, consisting of Greenplay, LLC and Design Concepts, developed a Statewide Comprehensive Outdoor Recreation Plan (SCORP) with a systemic approach that focused on:
Designing and implementing a statewide stakeholder survey;
Organizing and consulting with statewide stakeholder agencies;
Analyzing the relationships between statewide recreation facilities and activities and community-based environmental education and restoration activities;
Analyzing and summarizing the data obtained from stakeholder work sessions,
Providing recommendations and implementation strategies and preparing draft and final versions of an Executive Summary and SCORP to be approved by the State Parks Division.
Design Concepts was tasked to:
Obtain current inventory and relative/available GIS data for SCORP mapping.
Conduct a detailed inventory of alternative service providers that contribute to the SCORP as a system as well as outdoor recreation and environmental education programs and services, using available information obtained through agency surveying, meetings, and follow up phone calls.
Use relevant national, state, and local trends, survey results, and demographic information.
Using the GRASP® analysis, create a series of Perspectives that graphically represent level of service coupled with target market demographic data, capacity, and density normalization to ascertain options for the best possible provider of service.