Strategic Plan | Montgomery County, MD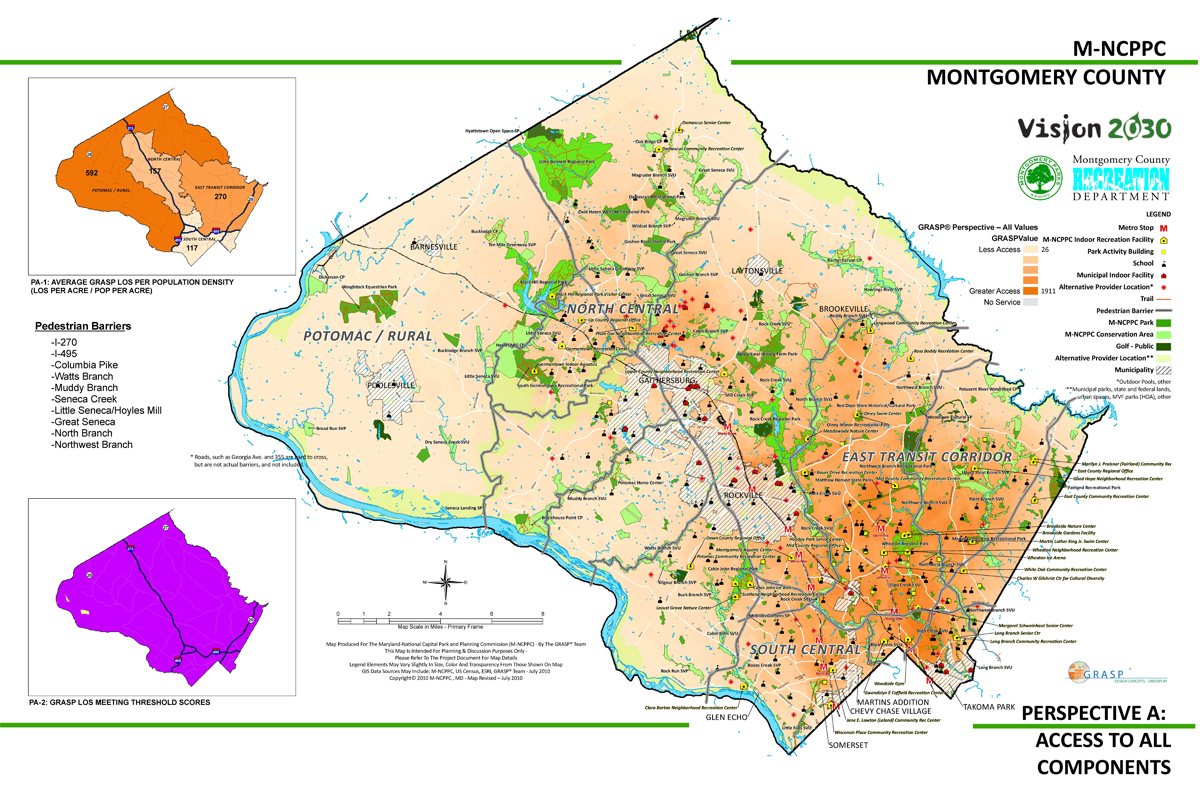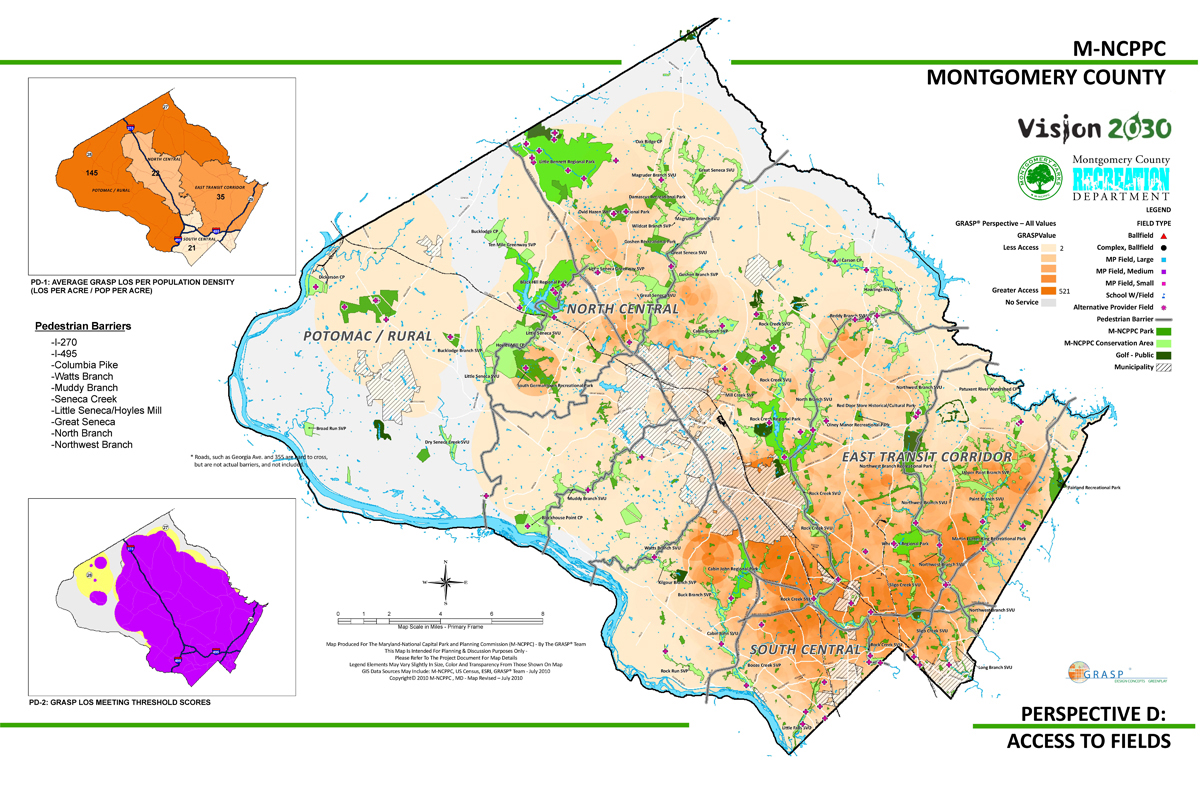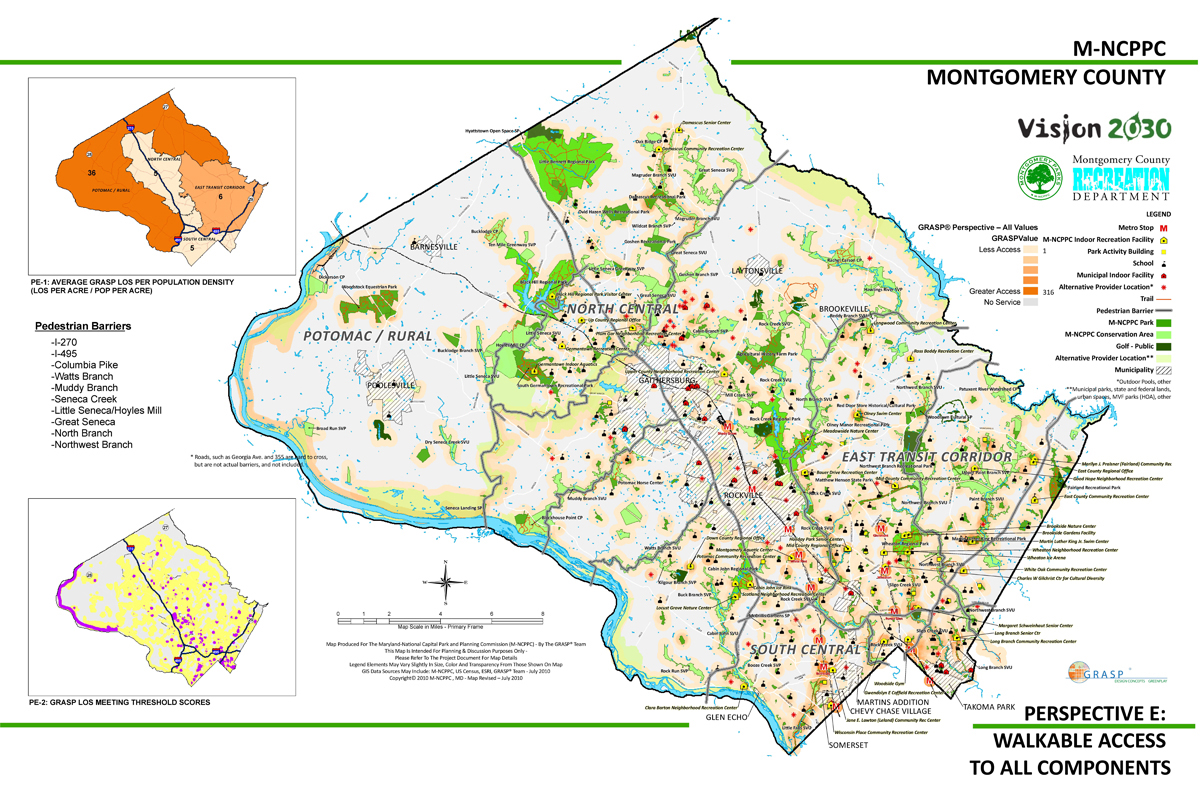 The Montgomery County Strategic and 2030 Vision Plan was completed in 2009-2010 by the GRASP team comprised of Greenplay LLC and Design Concepts. The purpose of the Strategic and 2030 Vision Plan was to reach consensus among citizens, residents, leaders and the M-NCPPC Department of Parks and the Montgomery County Department of Recreation staff on a future vision for the park system and recreation programs in Montgomery County, Maryland. Design Concepts was tasked to complete an assessment of current supply and adequacy of land, and facilities.
Design Concepts also completed the following tasks:
Conducted an inventory of land and facilities provided by municipalities, state and federal governments, private, non-profit and faith-based sectors, as well as collected information on condition and quality where feasible.
Projected short and long-term need for land and facilities.
Customized needs-based standards for the distribution of land acreage and facilities that can be applied to various sized areas.
Developed Level of Service guidelines for land and facilities for small and large areas.
Analyzed the combined inventory to make recommendations for minimizing duplication and enhancing opportunities for collaboration.
Created a searchable database of the community inventory of land and facilities including fields for location, description, provider and contact information.
Performed a gap analysis to determine areas of need that are currently unmet or are projected to become unmet geographically and demographically.
Developed a series of service area maps that show the locations of existing parks and park facilities and the service areas for each type of facility for the purpose of identifying under-served areas and opportunities for the development of new or expanded parks and facilities.